A baby hippo has surprised zookeepers at Ohio's Cincinnati Zoo in more ways than one!
Not only was she the first hippo calf to be born at the zoo in 75 years, she also arrived 6 weeks ahead of schedule!
The nile hippopotamus was born to 17-year-old mum Bibi weighing a tiny 29lb – 25lb less than the lowest ever recorded birth weight of the species. The normal weight range for nile hippo babies is between 55 and 120lb. Because of her tiny stature, the baby hippo was too small to stand and breastfeed from mum Bibi, so vets made the decision to move her into the zoo's nursery.
Here she is receiving around the clock care from zoo staff who are helping her to grow to a healthy weight.
Christina Gorsuch, curator of animals at the zoo explains, 'we are hoping to get the baby to drink Bibi's milk and other supplements from a bottle.
READ MORE: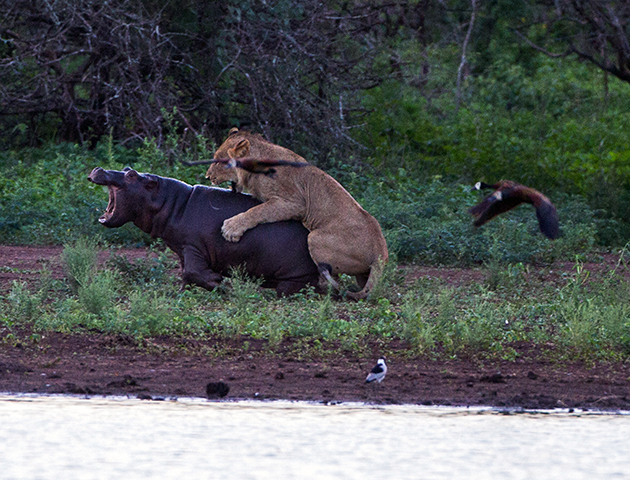 'We'll continue to milk Bibi so we can provide these important nutrients for the baby and also stimulate production so she's ready to nurse when the baby is strong enough to be back with mum.'
But before vets can even consider reuniting the little'un – which they've affectionately named Fiona – with her mum Bibi, she must be able to stand up independently and walk on her own. Hippos are normally born in the water, but can't actually swim straight away, so the team has been giving baby hippo Fiona regular baths.
They're hoping that these baths will not only help Fiona to get used to the water, but also build muscle and gain balance. She's still got a long way to go before she reaches a safe weight, but zoo staff are hopeful that Fiona will be ruined with her mum any day now!
Watch the video above to see this little cutie in action!