Trans model is using a sugar daddy to pay for her gender surgery
Both of them get what they want.
21-year-old model and estate agent Anastasia is currently in a relationship with an older man who she met on the website Seeking Arrangement.
Despite a 40-year age gap, their relationship has flourished – so much so that Anastasia's sugar daddy boyfriend is covering the cost of her gender reassignment surgery, which could cost up to $90,000.
Anastasia explains, 'a sugar baby is technically someone who provides companionship to someone who has more money and they're willing to exchange that companionship for money.' 'I would definitely say it differs from being an escort or prostitute as I'm not on a street corner. It's not my job.'
'I don't really use the term sugar baby. I mean, yes we met on a website but I really do just see it as being in a loving relationship with someone who's helping me get to where I want to be in life.'
'Yes, he gives me money, yes, he takes care of me, yes, he protects me and yes he's helping me to start this brand new life that I should have been born into but unfortunately was not born into.'
READ MORE: She knows how to get what she wants!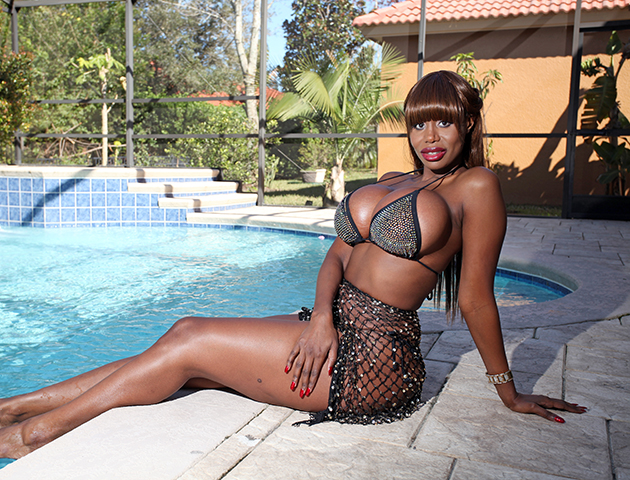 She says she's not a prostitute 'I have never slept with any of my dates'
'I've always made that very, very clear in that I'm not here for money. Of course the whole purpose of the website is money, but I'm not here to be spoiled or to be taken on shopping trip. I'm not here to be given allowances – I'm just here specifically to help me save up for my surgeries.'
'I would not describe him as a sugar daddy – I hate using that term.'
Anastasia first started hormone treatment in December 2015, but is now hoping to have both top and bottom surgeries to complete her transition.
Although she now has a happy life and good friends in New York, growing up in Texas wasn't easy for Anastasia. The model first realised that she had been born in the wrong body when she was around 7 years old. Anastasia says, 'I would look down at my body and it just didn't look normal. I wouldn't understand why I wasn't developing more like my mother. It just didn't feel right. I remember being around 7-10 years old and just always looking in the mirror and feeling very disgusted with what I saw.'
Anastasia believes that getting her gender reassignment surgery, with the help of her sugar daddy, will finally bring her happiness. She says, 'getting my surgery is everything I think about all day every day of my life.'