700lb woman who wanted to be immobile is turning her life around after falling pregnant
You might just recognise this woman!
Morbidly obese Monica Riley was once consuming over 10,000 calories a day in the hope of becoming too fat to move.
Due to her excessive diet, which included 'weight gain shakes' that her boyfriend Sid fed to her through a funnel, she tipped the scales at a whopping 700lb.
But now, after finding out she is pregnant, Monica wants to dramatically overhaul her lifestyle in order to be a healthy mum. Monica explains, 'at one point in my life, yes, I did want to be the biggest woman in the world. I wanted to be immobile.'
'That was the life that I wanted for myself – being fat, getting to eat whatever I wanted, feeling like a queen. I guess you just get to that point in your life where you want to change things.'
'The reason why I do want to lose weight is to be able to be active with my child. To be able to play with them and pick up after them – you can't do that if you're immobile!'
Monica found out she was pregnant for the first time last summer, but sadly her 12 week scan revealed that the baby was badly deformed and would not have survived.
READ MORE: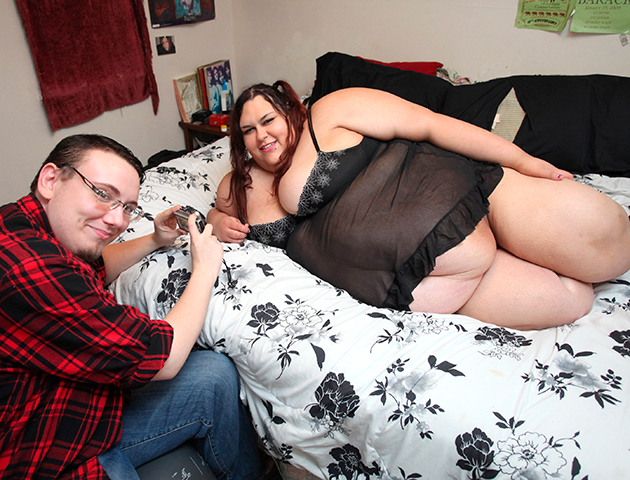 And her feeder boyfriend is happy to help No more feeding for Patty Determined to have a child, Sid and Monica continued trying but heartbreakingly suffered a second miscarriage at the end of 2016.
Monica admits, 'I was super depressed. I was crying a lot. I feel guilty for having the miscarriage and knowing that I could have changed. My weight did affect it.'
'I just had to put it behind me. I kind of pretended like it never happened.'
Having been through so much heartache already, Monica is now more determined than ever to get fit and healthy for her new arrival.
She says, 'this time I'm doing loads differently. I am changing the way I eat, exercising, taking care of my body.'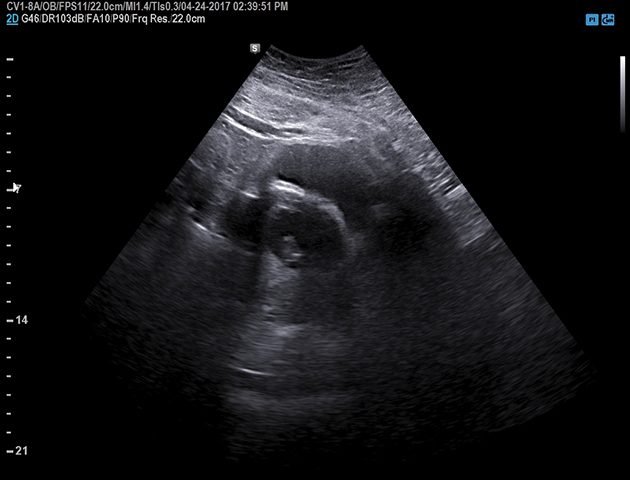 'I definitely want to get out of the fetish modeling and fetish videos and things that I do currently and once I do lose some more weight I definitely want to do fashion modeling.'
'The diet has been very difficult. I would say I'm probably now eating around 2,000kcal a day compared to like 10,000kcal.'
At first, Monica was concerned that her weight loss could affect her relationship with chubby-loving boyfriend Sid, but he is adamant that he will support his girlfriend no matter what.
Sid says, 'I don't see myself becoming less attracted to Monica. I'm not attracted to just her body. I'm attracted to her as a person – as a whole complete person.'
'I've told her before, 'you could be a tiny little thing, and I'm in love with you.'' Having been given the good news that the pregnancy is progressing well so far, Monica and Sid are looking forward to a healthy, happy future as a family.
Monica says, 'I'm definitely going to continue losing weight after the baby is born. I'm never going to be tiny or skinny – I'm expecting I will always be chubby! I just want to be healthy for our family.'
Watch the video above to see the couple as they attend their first scan.