Mum quits her £250,000 a year porn career to become a pastor after being 'saved'
She's turned her life around.
Crystal DiGregorio, now Crystal Bassette, is a dedicated wife, mother and pastor – but less than 3 years ago life looked very different for the 33-year-old.
After falling pregnant at 16, Crystal moved to Hollywood as a single mum. Determined to give her son the best life possible, she started off working as a stripper before the high cost of living in LA got too much.
It was then that Crystal met with an agent who told her she could make up to $30,000 a month by starring in porn films. Seduced by the idea of making a huge amount of money in a short space of time, Crystal attended her first scene shortly after. She explains, 'my first shoot, I remember after the scene I sat in the shower for about two hours crying.'
'I ended up going back to it again and that's when I was numbing myself through taking pain medicine and drinking alcohol to get through the scene.'
'It just became like this daily routine for me where I would drop my son off to school in the morning, go do a shoot and come home. It was like a regular 9 to 5 job.'
Soon, Crystal was making more than enough money to survive and started to splash her cash by buying a house, nightclub and 7 cars.
It wasn't until she was involved in a car crash in May 2014 that Crystal realised that she needed to make drastic changes in her life. By this point, she had starred in over 100 porn films.
READ MORE: Whose turn is it tonight?!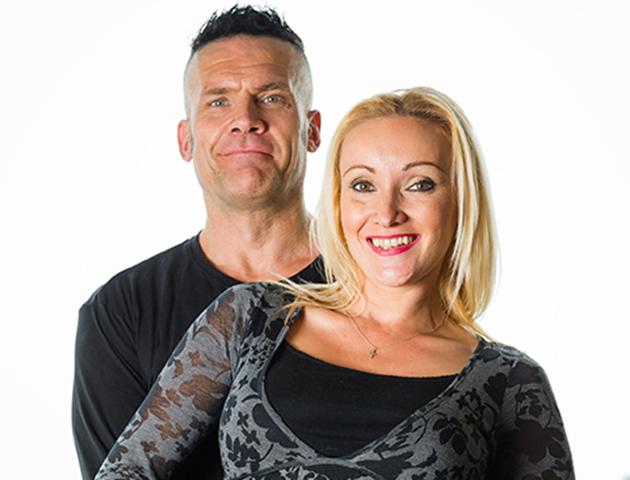 With the full support of her family, Crystal attended her sister's church where she met a pastor who helped her to turn away from life in the porn industry for good.
Crystal says, 'after you get saved and you know there's something wrong and something that you don't want to do. I haven't gone back since and I never will.' As well as helping her to turn her life around, the church also helped Crystal to find love with her now-husband and co-pastor David Bassette.
'It was love at first sight. We were attracted to each other right away. I loved the fact that he was a true man of God, that was such a huge attraction for me,' Crystal explains.
Reflecting on her past now, Crystal believes she now knows what it was that first lead her into the porn industry.
She says, 'I was sexually abused when I was a child by two different people. I was about 5-years-old the first time. I would say the sexual abuse lasted for a couple of months. The other time it happened I was probably 7.'
'I went through a few years of therapy and started to realise why I was choosing the life that I did.'
Now, Crystal is looking forward to enjoying a happy, and calmer, family life with David and their children. Crystal says, 'being a porn star and then becoming a pastor means I'm not worried about my outer appearance, I'm not worried about money. I'm worried about helping people.'
'I look back on my past now and I can't say that I really regret anything because it's made me who I am today.'