Woman born without a vagina hopes to have her own biological children
Devan suffers from a rare condition.
23-year-old Devan Merck from Georgia was left devastated after finding out that she had been born without a vagina.
Devan was only 12 years old when she was diagnosed with the extremely rare Mayer-Rokitansky-Küster-Hauser syndrome (or MRKH), which means she had no vaginal canal, no cervix and a malformed uterus.
Since her heartbreaking diagnosis, Devan has endured many painful and difficult surgeries to lessen the pain and build her a vagina.
'At the age of 13 I had a hysterectomy and then after that I had my reconstructive surgery. They had to basically make a vaginal opening for me so that I could have intercourse.'
Unsurprisingly, the condition made it difficult for Devan to date as she was growing up, as not everyone was understanding and supportive of her condition.
She admits, 'I was scared to open up. I was scared about what they were going to do and say because I do have scars, and I don't know if I feel different with them.'
'When it came to sex, I couldn't have sex so it was difficult to have a boyfriend that was OK with that. It definitely ended some relationships fairly quick! I did have one boyfriend after my surgery. He seemed accepting at first but then we'd have our arguments and that's where he would start calling me names, reminding me of my surgeries and how different I was. It hurt me, it hurt my feelings.'
READ MORE: Discover every woman's hidden power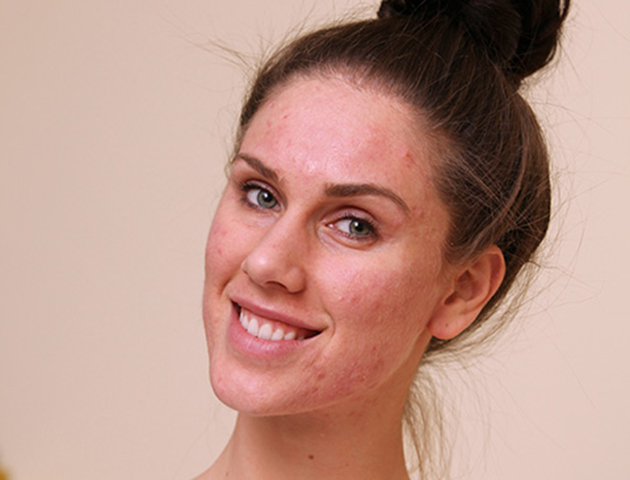 That explains the double periods...
Luckily, Devan met her now husband Trent Merck 5 years ago– and he couldn't be more supportive of her condition MRKH.
Trent says, 'Devan is the most kind, loving person that I've ever met. She's just amazing in all ways.'
'I'm very proud of Devan, I mean I know that this condition is really difficult emotionally. I'm just glad I'm here to support her.'
Now the loved-up are ready to take the next big step in their relationship by starting a family. But sadly Devan's condition has caused complications.
She explains, 'We've been trying for about 4 years now to start our family. We were going to adopt twice and they just didn't work out for different reasons.'
'I had to deal with seeing my friends and family start their families, have babies and post all these pictures on Facebook and Instagram of how happy they were.'
'I wish that could be me, I wish I could give my husband that.' There is still hope for the couple though, as Devan discovered on a recent trip to the gynaecologist that although she cannot carry her own child, surrogacy is an option as her own ovaries and eggs are healthy.
Thanks to this exciting news, Devan and Trent are now hoping that they will have their own biological baby by this time next year.
Devan says, 'Right now we're trying to save up as much money as we can so that we can afford the IVF and surrogacy. I'm talking to a really good friend of mine who has offered to be our surrogate.'
'My hopes for the future are to finally have a family, to finally have a baby in my arms. I'm so ready.'
Good luck guys!