Kelsie Skillen, 19, Glasgow was rescued by her mum in the nick of time... At 17 and single, I felt flattered when a cute lad messaged me.
You're gorgeous, it read.
I'd never met James McCourt, also 17, but we had mutual Facebook friends. He made me smile as we chatted online.
We got together a few weeks later, in February 2015. Teenagers, we had no money but we had fun hanging out at weekends. I studied Hairdressing while James worked on building sites.
'You'll be with me forever,' he promised.
James was often sweet and attentive. But at times he was immature and would start rows.
Once, he threw a drink over me in front of all our mates.
'I'm sorry,' he insisted next day.
I forgave him. We were in love.
Living together by last May, we had some ups and downs.
READ MORE: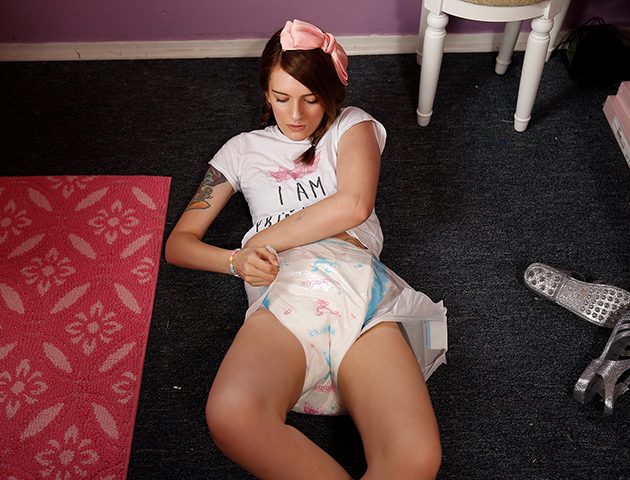 Not all abuse is physical
One night, after a few drinks, James flipped over nothing. At home, he hurled a mop bucket at me, slashing my face.
He begged forgiveness. And, frightened, I caved in.
It won't happen again, I told myself.
On 4 June, we'd been out with my mum Susan, 51. Her friends were having a party that night and James had sulked the whole time.
Sharing a taxi home with Mum, who lived five minutes from our flat, James suddenly realised he'd forgotten his jacket.
'You made me leave it,' he raged at me.
His cigarettes were in the pocket, so he was livid.
Mum hadn't seen him this angry, and encouraged me to stay with her. But I knew James would be moody, so I went home with him.
'I'll be fine,' I insisted to Mum.
Only, back home, James didn't calm down. Spitefully, he locked the front door and hid my phone, iPad and keys.
'You left my jacket,' he seethed.
Then a sickening look flashed in his eyes. Fists lashing out, he rained down punch after punch at my face.
I tried fighting back but, at only 4ft 11in, I was no match for him.
Knocking me to the floor, he pressed his knees on my chest.
I couldn't get up, but banged on the floor, hoping the neighbours would hear.
'You deserve this,' he spat.
The more I screamed, the harder he hit, so I stopped.He'd rest a while – then start punching my face over and over again.
The pain throbbed until, eventually, I just felt numb.
'Is it worth going to jail?' I reasoned.
His eyes were black.
'I don't care if I go to jail as long as you're dead,' he said.
He's trying to kill me. Any trace of the man I loved was gone.
Lying crumpled on the floor, I drifted in and out of consciousness. Then, around 5am, after four hours of torment, James went to the loo.
I searched for my phone under the sofa and felt my iPad. Quickly opening it, I clocked it only had 2 per cent battery left.
I quickly wrote to Mum via Facebook.
Help me, I typed.
Shaking, I shoved it under the sofa just as James returned.
Five minutes later, Mum's car pulled up outside. Relief!
'What's she doing here?' James yelled, scowling at me.
I ran to the buzzer but the door was locked, my keys hidden… I was trapped.
Suddenly, James leapt from the second-floor window and ran. Coward.
Mum dialled 999 and my brother-in-law Phil arrived to bash down the door.
'He battered me,' I wept, falling into Mum's arms.
I was exhausted. Mum came with me in an ambulance to Glasgow Royal Infirmary.
'I'm never forgiving him for this,' I vowed.
Police took my statement while doctors ran X-rays.
'You're lucky, the jaw isn't broken,' a doctor said.
I'd slight fractures on my nose and jaw that'd heal without a need for surgery. Mostly, I had severe bruising from head to toe.
Next day, I heard James had been arrested. Still petrified, I went to Mum's so she'd look after me.
The bruises didn't fade for a month, and I refused to venture outside.
At 18, I should've been having the time of my life. Instead, I had a miserable summer.
Last September, at Glasgow Sheriff Court, James McCourt, 19, admitted assaulting me on 'various occasions' in May, and abducting and assaulting me in June.
He also admitted a further charge of acting in a threatening and abusive manner in the taxi.
In October, McCourt was detained for 21 months, and he'll be supervised for eight months following his release.
He also got a five-year non-harassment order preventing him from contacting me.
'It's not enough,' cried Mum.
I'm disappointed, too, but at least – for now – he's behind bars.
Slowly, I'm getting back to normal. My family have been an incredible support.
I posted graphic photos of my injuries on Facebook so no-one can doubt what he's capable of.
So far it's received 6,700 likes and nearly 2,000 shares. I escaped – but someone else might not be as lucky.
Look at James McCourt's face – and steer clear. I wish I had.