When a 2-year-old's body was found in woods, there was one horrific question to be answered – did Casey murder her own daughter?
Since she was born on 9 August 2005, Caylee Marie Anthony lived an idyllic life.
Although her father wasn't around, her mother, Casey, and grandparents, Cindy and George, doted on her.
The family all lived in Cindy and George's house in Orlando, Florida. Caylee had never spent a single night away from home. So, when she left home with her mother on 16 June 2008, and didn't return for days, they were worried.
Cindy called her daughter. Casey said Caylee was being looked after by a nanny, that they were at a friend's house.
But something felt wrong…
Then, a month on, Cindy and George got a letter saying that Casey's car was in a tow yard. When they went to collect it, a strong smell came from the boot. Terrified, they opened it – only to find a bag of rubbish.
But Cindy's instincts were screaming something bad had happened. She reported her granddaughter missing.
Police questioned Casey. She said her daughter had been kidnapped by a nanny. But no-one else had ever met or heard of this nanny. Casey was arrested for child neglect.
Meanwhile, tests showed the boot of Casey's car had once held a dead body. Traces of chloroform – a chemical that can cause unconsciousness – were found. And a computer at Casey's home had been used to search the phrases neck-breaking and household weapons.
Expand
Shot dead in his pram – but who was to blame for this baby's murder?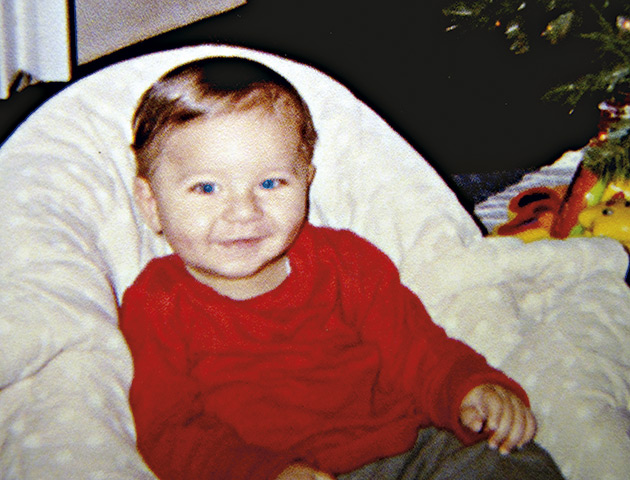 What kind of monster could shoot a small child?
Expand
Step dad beat 2-year-old to death during brutal 'discipline' session When a child's body washed ashore, it sparked a nationwide mystery…
Expand
Grieving mum left sons to die in hot car months after her husband died in car crash But surely she was a grieving widow, trying to do the best for her kids?
In October 2008, police charged Casey with Caylee's murder.
Two months later, Caylee's remains were found in woods a quarter of a mile from the Anthonys' home. Her body was so decomposed, it was impossible to tell how she'd died. Her mouth had been covered with duct tape, and she was wrapped in her favourite Winnie-the-Pooh blanket.
In May 2011, Casey Anthony stood trial for the murder. The prosecution said Casey suffocated her daughter by sticking duct tape over her mouth and nose, leaving her to die in the boot.
They claimed being a mother had interfered with Casey's party lifestyle. Four days after Caylee vanished, Casey entered a 'hot body' competition at a local bar. A few days later, she had 'Bella Vita' – Italian for 'good life' tattooed on her back.
But was Casey really capable of killing her own daughter?
At the trial, the defence claimed Caylee was never missing, but had drowned in the family pool. Her lawyer said it was 'an accident that spiralled out of control.'
Casey didn't testify. She faced the death penalty if found guilty of the body in the woods killing.
After a six week trial, the jury took 10 hours to reach a unanimous verdict.
Page

1

of

2

- Show Full List