Did Susan Smith really murder her children because they stood in the way of a new relationship? On the evening of 25 October 1994, a woman hammered on a door in Union, South Carolina. Frantically, she said that a man had hijacked her car with her two young sons inside.
The desperate woman described how she'd stopped at a red light when the armed man jumped into her Mazda and ordered her to drive.
Then he'd told her to stop and get out, and sped off…
The woman's name was Susan Smith and her sons – Michael, 3, and Alex, 14 months – were now missing…
Susan and her ex-husband David Smith – the boys' father – were both given a lie-detector test.
David passed, but when Susan's was inconclusive, police started picking holes in her story.
Susan had originally said she hadn't seen any other cars when she'd stopped at the red light. However, the lights in question only turned red if triggered by another car.
Odd…
Then, nine days after Susan's boys disappeared, she made a horrifying confession….
Susan revealed she'd strapped her children into their car seats, let the handbrake down and rolled her car into John D Long Lake.
She'd concocted the carjacking story because she was worried what people would think of her.
How could a mum murder her own flesh and blood?
Susan was born in September 1971, in Union, South Carolina, to parents Linda and Harry Vaughan.
When she was 6, her parents divorced and, just five weeks later, her father committed suicide.
Within weeks, Susan's mother married a successful local businessman, and they moved into an exclusive part of Union.
Susan was a good student.
But when she was a teenager, Susan claimed her stepfather had been molesting her. Her mother was reportedly more concerned about the accusation becoming public than the wellbeing of her daughter.
However, he was never convicted.
Soon, Susan began having sexual relationships with three men, one married.
In her late teens, Susan started dating her friend, David Smith.
She fell pregnant and the couple married, before the birth of Michael in October 1991.
Expand
Step dad beat 2-year-old to death during brutal 'discipline' session When a child's body washed ashore, it sparked a nationwide mystery…
Expand
Shot dead in his pram – but who was to blame for this baby's murder?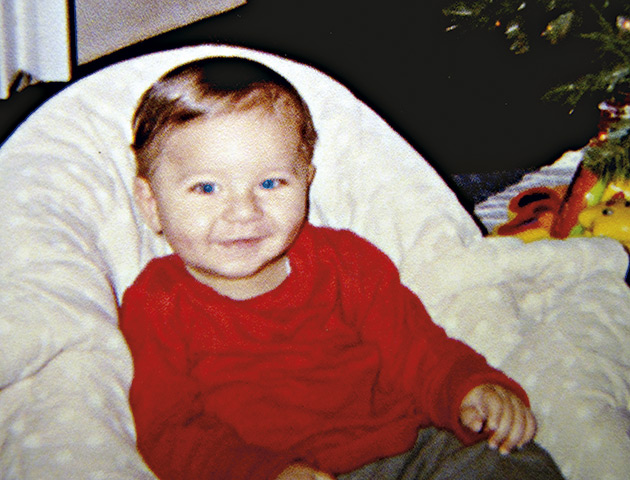 What kind of monster could shoot a small child?
Expand
Husband shot his entire family before trying to frame his dead wife for the killings Did the call of the wild drive this dad to kill?
Expand
Did this mum murder her daughter before going out partying? Did Casey murder her own daughter?
Their marriage was rocky, the pair separating many times, before reuniting when she fell pregnant again.
Alex was born in August 1993, and Susan and David were attentive, caring parents.
When the marriage failed, Susan started dating the son of the president of the company she worked for.
But in October 1994, he explained he didn't want a relationship for reasons including the fact that she had kids.
On 25 October, Susan strapped her barefooted boys in her car, drove to John D Long Lake, then watched as they drowned.
That November Susan Smith was charged with two counts of first-degree murder. A plea of not guilty was entered on her behalf.
At her trial in July 1995, the defence claimed she suffered a lifetime of depression and suicidal thoughts. That she was hiding a deep-seated mental illness.
However, the prosecution claimed she was a cold-blooded killer, whose only concern was for herself. She said her sons had stood in the way of her relationship.
Susan Smith, 23, was found guilty of murdering her children and received life in prison with a minimum of 30 years.