In December 2013, 2-year-old Nehemiah Dodd wet himself just before midnight. His dad, Brian Roberts, went upstairs to see to him, but what happened next amounted to murder…
Nehemiah Dodd, 2, hadn't had the best start in life. In 2013 he and his older brother were taken from their mother, Angelene Dodd. She'd been caught driving under the influence of crack cocaine with the boys in the car.
Nehemiah, who was nicknamed Nemo, spent time in foster care. Then that December, he went to live with his dad, Brian Roberts, 40, in Kalamazoo, Michigan.
Many assumed the toddler had been moved to a safer environment, living with a responsible parent. But not everyone agreed…
According to police records, Robert had a lengthy criminal record himself, including violent crimes. But nobody doubted that he loved his son. How could anyone not love Nemo?
A happy little boy, he was full of smiles. He loved the movie, The Little Rascals, and knew it off by heart. His mum, Angelene even described him as 'a blessing'.
But less than a month after Nemo went to live with Roberts, he was dead. Police were called to the home on 31 December 2013. There they found Nemo unconscious and not breathing.
Roberts claimed his son had fallen down the stairs, hitting his head. According to him, it was a terrible accident. But two days later, Nemo died in hospital.
Doctors determined that his injuries weren't consistent with falling down the stairs. They believed Nemo was a victim of child abuse.
An autopsy later showed Nemo had suffered brain injuries and optical and retinal detachment. It was believed he'd been shaken before his death. Had Roberts lashed out and attacked his son?
Roberts was arrested and later he changed his story. This time he claimed that on the night he was hurt, Nemo had wet himself. He went to his son with the intention to clean him up. But when he pulled his legs from underneath him, his body flattened and the tot hit his head.
According to his attorney, Roberts said: 'I grabbed his ankles and I pulled him, because I was going to set him on his butt, but he went all the way back… I caught him off-guard, and it all happened really fast.'
He argued it'd been a tragic accident, that'd he'd never intended to hurt his son. 'Never in his wildest beliefs would he believe that the injuries sustained would be caused by that,' his defense claimed.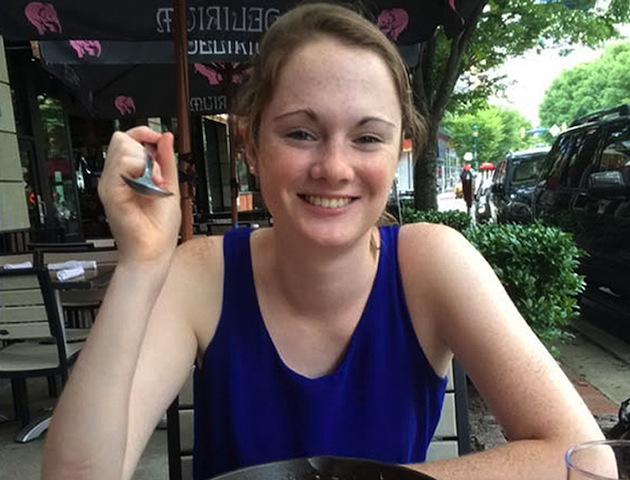 Why did he murder innocent young women? 'I knew you were innocent, but I could not help you' When it was his turn to speak, Roberts described Nemo as 'his favourite little man in the world'. He still maintained his death was accidental.
'I truly loved my son,' he said through tears. 'There's not a day that goes by that I don't yearn for him. I'm truly sorry for what happened even though it was absolutely an accident.'
Prosecutors saw through the tears though and argued Roberts had deliberately hurt his son. They claimed he was angry he'd wet his pants and flew into a rage.
Roberts pleaded guilty to second-degree murder in his son's slaying. But in February 2015, he withdrew his plea.
The judge told Roberts that he could not follow a sentencing agreement, which called for him to sentence Roberts at the low end of his sentencing guidelines, which he believed would be inadequate for what Roberts had done to little Nemo.
Finally in April 2015, a jury took two hours to find Roberts guilty of felony murder, second-degree murder and first-degree child abuse.
He was sentenced to life in prison without the chance of parole. The judge also sentenced him to a concurrent term of 30 years to 50 years in prison for first-degree child abuse.
'Justice is served,' Nehemiah's mother, Angelene, said to press following the verdict. 'I'm pleased.' In an interview, she added: 'I raised my kids for three years for somebody to get him for a month, for him to be dead and gone, wow.
'We'll live with it for the rest of our lives, no matter how much time (Roberts) spends in prison. I don't want anyone to forget who Nehemiah was, I want to keep the good times.'
For poor Nemo, his life was cut tragically short. And by the man he called Daddy…