When a child's body washed ashore, it sparked a nationwide mystery…
On 29 October 2007, a local fisherman found a plastic storage container washed up on the banks of a small island bay in Galveston, Texas.
He prised the box open and inside he found the tiny decomposing body of a little girl, around 2 years old.
Coroners discovered three skull fractures. Police called the mystery child Baby Grace.
Next, they had to trace her real identity. They reconstructed her face, using her skull and a highly skilled police artist.
The image was distributed worldwide. It was the beginning of the end for her killers…
Two years previously, Kimberly Dawn Tenor had been playing the online game World of Warcraft, when she met Royce Zeigler, 25.
At that moment the fate of Kimberly's daughter Riley was sealed.
Shortly after their virtual meeting in June 2007, Trenor moved with Riley from Ohio to live in Texas with Royce who soon became her husband.
Once they married, poor Riley's life became one of fear and suffering. Zeigler was a firm believer in corporal punishment and firm discipline.
It was during one of these 'discipline' sessions on 25 July 2007, that things spiralled out of control.
For a whole day Riley was beaten with belts, had her head held under the water in the bath, and was thrown across a tiled floor fracturing her skull.
'I love you,' she told her mother, as she was beaten black and blue. 'Stand up,' Royce boomed at the toddler. But she couldn't. Her legs gave way and her little body collapsed onto the floor.
She was dead. Savagely beaten to death by the evil couple.
Next, they headed to the supermarket to buy a plastic container and bin bags. They stuffed Riley's body in the container, wrapped it in bin bags, and stored it in the shed.
There it stayed for two months. Until the killers drove 75 miles to Galveston Bay to dump it.
Once the fisherman discovered it, public feeling about poor Baby Grace's death ran high. A shrine was created on the shore of the island.
Then, a woman in Ohio gasped as the image appeared as she browed the internet one day. It was her precious granddaughter, Riley.
She had not seen or had contact with Riley since 6 June in court in Ohio, when she and her son – Riley's father – were trying to get visitation rights enforced. Devastated, she contacted police.
Expand
Grieving mum left sons to die in hot car months after her husband died in car crash But surely she was a grieving widow, trying to do the best for her kids?
Expand
Shot dead in his pram – but who was to blame for this baby's murder?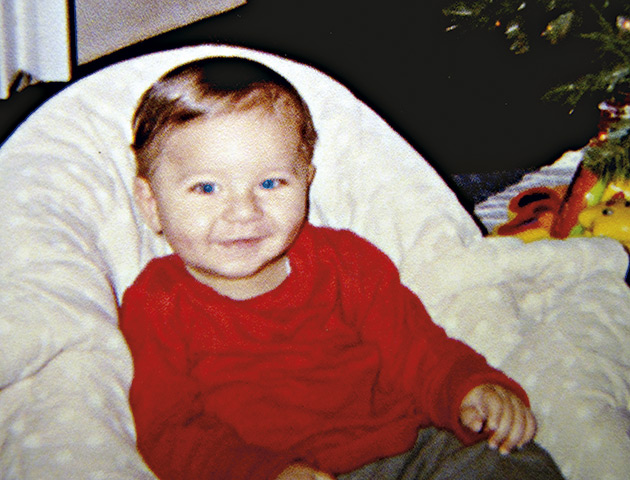 What kind of monster could shoot a small child?
Expand
Dad with personality disorder killed his kids for a luxury lifestyle Conman who killed his own kids
Expand
Mum killed her sons because they stood in the way of her new relationship In November 2007, DNA confirmed that Baby Grace was Riley Ann Sawyers.
Soon, the island her murdered body had been found on was named 'Riley's Island'.
Tenor and Zeigler were arrested for suspected murder.
In January 2009, Kimberly Trenor pleaded guilty to tampering with evidence, but not guilty of murder.
But in the February, she was convicted of capital murder, given a life sentence with the possibility of parole in 38 years.
And, in November 2009, Royce Zeigler was also convicted of capital murder. He was sentenced to life in prison. Some measure of justice for poor, battered Riley.
By Rachel Tompkins