They appeared to be the perfect family. But Christopher Coleman had a secret that would see his wife and two kids murdered and himself behind bars for life.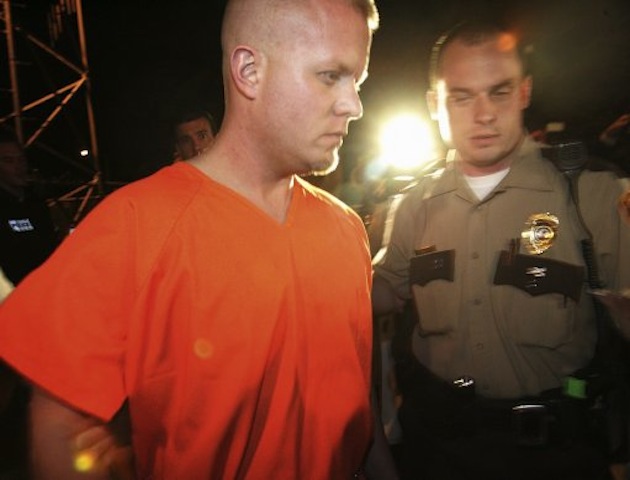 Christopher Coleman's lucrative job as the head of security for high-profile televangelist Joyce Meyer required that he live a Christian lifestyle. On the surface he did.
Coleman was married to Sheri, 31, and had two boys Garett, 11, and Gavin, 9. But all wasn't as it seemed.
By 2009, Coleman, 32, had been having a yearlong affair with a childhood friend of his wife. He wanted to leave Sheri and marry her.
But divorce would put his well-paid job at risk.  It was a sin after all.
Then again, so was murder.
Yet this was the wicked option Coleman chose. He began sending anonymous threats from a mystery stalker implying Coleman's job with the controversial preacher had made him target.
Tell Joyce to stop preaching or Chris's family will die, one said. Feigning concern Coleman reported the threats. Another message said I will kill them all as they sleep.
And in May 2009, Sheri's body was found in her home in Columbia, Illinois. Garett and Gavin were both killed too. All three strangled in their beds.
The house was covered in menacing graffiti. U have paid.
It was Coleman's final attempt to make it appear that his stalker had made good on his threats.  But after a six-month investigation, Coleman was arrested and in May 2011 he denied wiping out his family in court.
A sex tape made by him and his mistress was shown as evidence. The threatening emails were proven to come from Coleman's computer and his handwriting matched the graffiti at the murder scene.
It was enough to convince the jury and Coleman was convicted of three counts of first degree murder. He continues to profess his innocence – from the cell where he'll spend the rest of his days…