After appearing in Eastender's between 2000-2001, Gemma McCluskie disappeared from the public eye. She lived with her brother in east London, and seemed to enjoy the quiet life. But, in March 2012, Gemma disappeared. After a huge manhunt, her headless body was found in a canal. But how had the actress ended up murdered? And more importantly, who'd committed the horrific crime?
In 2000, actress Gemma McCluskie got her big break when she landed a part in Eastender's. She played the feisty Kerry Skinner – the great niece of Ethel Skinner, and close friend to Zoe Slater.
After a year on the show, Gemma left. A few small acting roles followed, but Gemma seemed to disappear from the public eye.
She lived in flat with her brother, Tony, and their elderly mother in east London. Friends noticed the pair had a fiery relationship. The brother and sister often bickered and argued. But they were siblings – they were bound to have their ups and downs.
Then, on 1 March 2012, Gemma, then 29, went missing. She'd been seen at her flat that afternoon, then at a kebab shop at 8pm. But after that, nothing…
A manhunt for the missing actress began. Eastender's stars even began Tweeting about her disappearance in the hope it would help to find her. Gemma's brother Tony was distraught, and helped with searches for his missing sister.
READ MORE: Shot while he slept in bed! Their visions were spookily accurate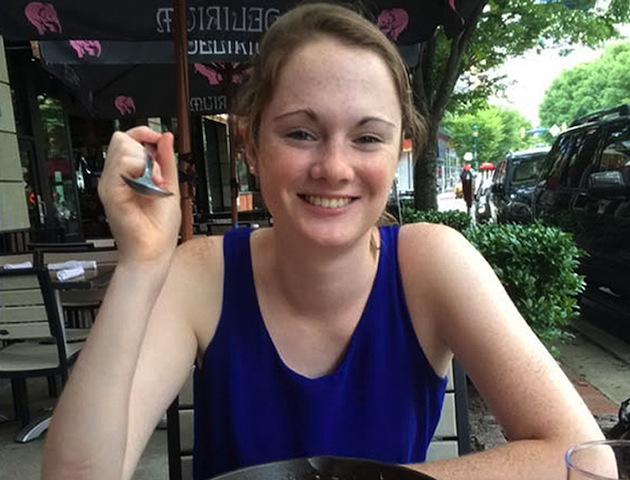 Why did he murder innocent young women?
Then, on 6 March, a headless body was recovered from Regent's Canal in Hackney. Days on, police announced it was the body of Gemma. Whoever killed her had callously hacked and dismembered her body. And police had an idea who the killer was…Tony McCluskie!
They believed he'd killed his own sister and brutally cut up her body before dumping her in the canal in an attempt to get rid of the evidence. But McCluskie spun a different story. He told police the last thing he remembered on the night Gemma was murdered was her coming at him with a knife. He claimed he was a victim of Gemma's abuse.
That September, Gemma's head was recovered from the canal. The following January, McCluskie appeared at The Old Bailey. The court heard he had a drug problem and would smoke several cannabis joints a day.
It was revealed that after an argument with Gemma that day in March, she'd told him to leave. Instead, McCluskie battered her over the head at least twice, and so hard it depressed her skull.
Then, over the next few hours, the cold-blooded killer tried to hide what he'd done by cutting up her body and carrying it to the canal in a suitcase, before dumping it.
McCluskie then spun a web of lies about his sister in an attempt to cover up the crime and tarnish her name. The jury saw through him though, and McCluskie, then 36, was found guilty of his sister's murder and sentenced to life in prison, serving a minimum of 20 years.
In a Press interview, Gemma's other brother, Danny, said: "Before this we were a happy family. Now we are struggling to deal with this unimaginable nightmare. We are still in shock and disbelief and unable really to come to terms with what happened to her."