Oh the joys of owning an allotment!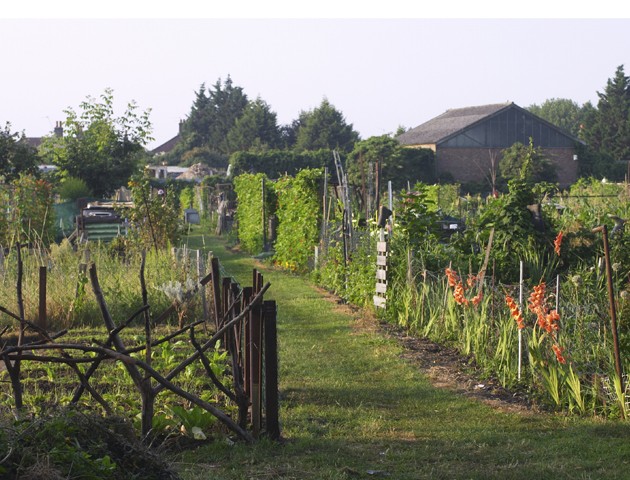 1. The year has but two seasons: on the allotment, and not on the allotment! Between March and October there are never enough hours in the day to get everything done. And then from November until February you're sitting indoors thinking about what to grow next year!
2. People will ask you what you're doing on our allotment in the middle of winter, and then look surprised that you're not harvesting strawberries all year round!
3. Mishaped wonky veg are not odd, they're the norm! You eat everything you grow whatever the shape!
4. You quickly learn how to deal with the inevitable gluts. As well as giving it away by the bag-ful, you have a library of inspired recipes for using up everything from strawberries and beetroot to rhubarb, courgettes and runner beans.
5. You can cancel the gym membership, as a couple of hours of digging, weeding and planting is better than any aerobic class.
6. Time goes quicker on the allotment. You plan to go for an hour and three hours later you're amazed it's that time already!
7. The allotment is one of – if not – the best place in the world….you break into a smile just walking down to it.
8. It's cathartic…just you, your rake/hoe/spade or trowel – and your fruit and veg. However grumpy you feel when you arrive, after a couple of hours all is right with the world once more.
9. Manicures are for other people! No matter how well intentioned you are to wear gardening gloves, you always end up with your hands in the ground and with dirt under your nails.
10. It can get competitive. When others look at your plot, you're ridiculously happy that your cabbages are bigger than theirs and you no, you haven't got blackfly on YOUR broad beans!
11. There's nothing you don't know about preserving your harvest of fruit and veg. You've even had to buy another freezer to cope with it all.
12. You've learnt the dark art of making jams and chutney. And you've got so much of it friends and family get given it for Christmas whether they want it or not!
13. You become insanely smug. You've grown it, picked it – and eaten it. And yes, you've put the pictures up on Facebook to prove it too!
Have you got an allotment? Let us know if there's anything we've missed!